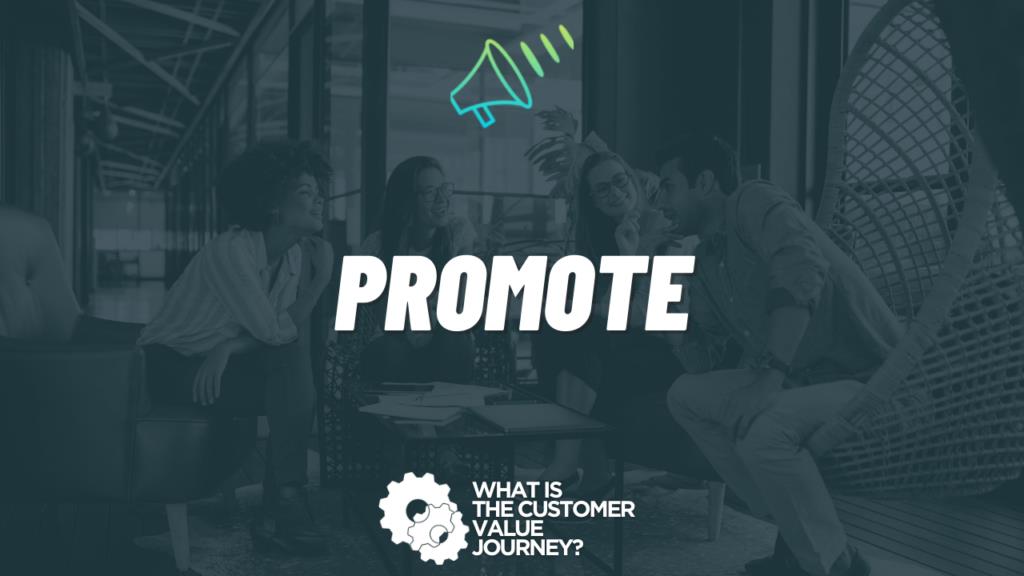 Up until now, any "promotion" your customers have done has been passive. But in the promotion stage, your customers actively spread the word about your brands, products, and services. They tell stories, make recommendations, and share your offers because they truly believe in them.
Active promotion may be an affiliate or commission relationship—or just a free offer for sending some new customers your way. The point is, it's a win-win for both of you.
One thing worth mentioning before we dive in; Happy customers don't promote, SUCCESSFUL customers do.
Our biggest question in the Promote stage is: How are you going to turn your BEST customers into your marketing partners?
If you don't have a referral program, an affiliate program, or a valued reseller program … who is willing to drive your message to the organization you need to build out these programs? This is word of mouth marketing, and it is very important so start thinking about how you want to build this.
Look to your most successful customers, they're going to be the people who actively promote for you. But then, let's think about our customers who already have our prospects but are offering a different product or service.
At DigitalMarketer we are a training and certification company, we are not a services based company. What that means is we don't compete with agencies or consultants. This also means that there is an opportunity for us to work with agencies and consultants.
When we realized this we decided to launch our Certified Partner Program, which you can learn more about at DigitalMarketer.Com/Partner. This program lets us work with the largest segments of our customer base, who have customers that we want but they're providing a solution that we're not providing.
When we train our customers, they are able to use our company frameworks to work with their clients. If their clients want to learn to do their marketing themselves? We're the first education company they see.

So who is that for you? Remember, it's not the happy clients that refer, it's the successful clients. If you want to create more promoters, make sure that you're doing everything that you can as a marketer to ensure that you're marketing great products so you can see great results.
How can our example companies accomplish this?
For Hazel & Hems, they can add an ambassador program to grow their instagram following and increase credibility with viral posts.
Ambassadors can earn affiliate commissions, additional boutique reward points, and get the chance to build a greater following by leveraging the Hazel & Hems brand.
For Cyrus & Clark, they can offer discounted rates to their existing clients if those clients are willing to refer them to their strategic partners.
For construction companies, this could be a home builder recommending Cyrus & Clark services to the landscapers, real estate developers, and interior designers that they work with to serve their customers.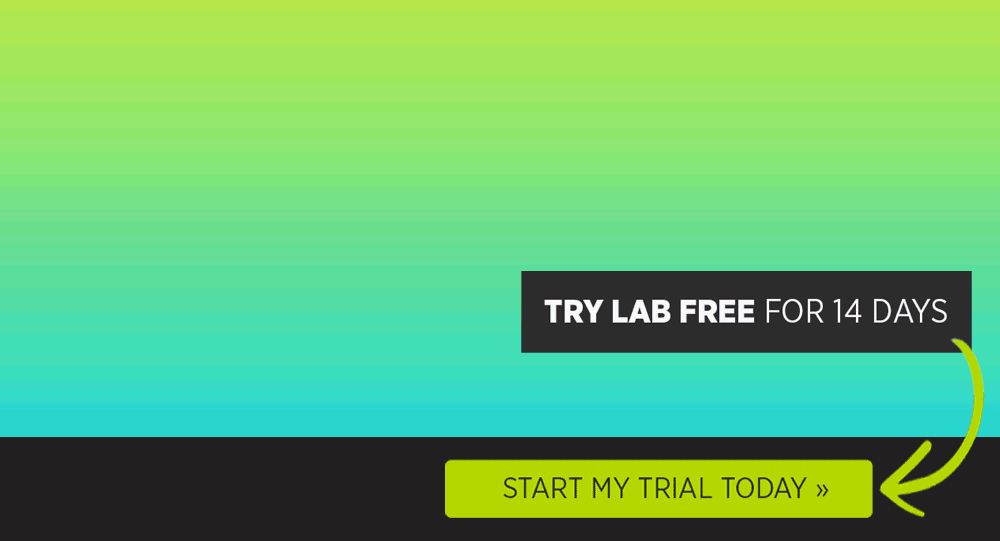 The post Promote appeared first on DigitalMarketer.
Frequently Asked Questions
What are the motivations of an entrepreneur
The three main motivations of entrepreneurs are freedom, money and knowledge.
Freedom means freedom. It is having the freedom to do what and when you want. This is why we are entrepreneurs even if our current job or situation restricts us.
Also, money is very important. Without it we would not consider starting a company. Money is essential for survival.
Knowledge is the third motivation. Entrepreneurship requires us to constantly learn more and more, which is why we often find ourselves reading books, attending seminars, taking online courses, and learning how to create products and services.
This is what drives us to succeed and achieve goals. It gives us purpose and meaning.
These are the three main reasons we started our business. They are the main drivers that keep us going day after day.
If we don't have these three things, we may pack up our bags and head home. We will never be truly happy if these three things are missing.
How can entrepreneurs motivate employees?
Motivation can come from any source. It doesn't matter from where motivation comes, as long as it inspires people to take action. Motivation is essential for any business, no matter how it comes in the form of a carrot or stick approach.
The more motivated an employee feels, the more likely he/she is to perform well. Give your team the tools they need to feel empowered.
You must create an environment that makes them feel valued. They need to feel valued and able to learn. It is a place where they can express their ideas without fear of being punished.
Employees thrive in a company culture that supports them. This is how you keep your top talent happy, productive, and loyal.
To maintain the culture you have to reward the successful behaviors. You can offer bonuses for achieving goals, training opportunities, raises in pay, or other perks like health insurance.
Communication and clear direction are essential. Make sure everyone understands what is expected and why.
You must ensure that policies and procedures are clearly written and communicated. Ensure that someone is responsible for ensuring they are followed.
Communication is key. Keep your team informed about what's going on in the organization. Let them know what's happening and what's next.
Communication is essential, and taking care of your team will ensure that you remain ahead of the rest. They will take good care of you.
If you don't build a strong relationship with your employees, it could be costly. Research shows that employees who are engaged with their work have higher productivity and profitability than those who struggle for top performers.
It's important for employees to recognize that not everyone wants to work at a similar pace. Some prefer working independently, while others like to collaborate. Each person can be motivated in different ways, so it is up to you which one works for you.
One example is that some people respond better to recognition, while others may prefer incentives. Whatever works best for you and your company, it must be consistent with the company's objectives.
As the leader, you are responsible for setting the tone. Open-mindedness is key. Listen to your teammates. And remember, if you want something done right, you've got to do it yourself.
What keeps you motivated to be an entrepreneur?
Freedom to pursue my goals is my biggest motivator. There are limitations on how much people can earn, save and invest, buy, borrow, rent or drive, eat, sleep, play, and fly in this world. We don't have to live within those limitations. We have the freedom to follow our dreams and make them a reality.
We must not allow these limitations to dictate our lives. We lose sight of the fact we are in control of our destiny if we do. We are captains of our own ships. We are the architects in our lives.
I am driven to create wealth beyond what I can imagine. To create businesses that are bigger than life itself. To create businesses that transform the lives of people forever.
To create more powerful businesses than any government, more influential than any religion, and more enduring than time itself.
This is why I am here. I am determined to help entrepreneurs grow businesses faster than anyone else. Because everyone wins when you win.
What are the motivations of entrepreneurs?
There are three main motivations for entrepreneurs. Each type has their own strengths and weaknesses.
External motivation is the most prevalent form of motivation. An individual wants more money. This motivation comes from financial concerns.
Motivation is externally driven by personal ambition, desire, and interest. People with this type of motivation tend to be very goal oriented.
Internal motivation is far more rare. Individuals with internal motivation do not necessarily seek out wealth; instead, they pursue other goals such as self-development, fulfillment, or service to others.
People with internal motivation are frequently called "passionate" since they find satisfaction from their work.
Finally, intrinsic motivation can be described as the least common form of motivation. Intrinsic motivation is a person who finds enjoyment and satisfaction working towards achieving a goal.
Motivation from within is stronger than external motivation.
Motivation comes from within. It is based on the belief that people have certain talents and abilities. These abilities and talents allow them to achieve things that no one else could.
Feeling fulfilled and satisfied when you realize your talents and abilities is a sign of happiness. It makes us feel that we are doing valuable work.
In essence, intrinsic motivation is what makes you happy. Knowing that we can achieve anything we set our minds too is what makes us happy.
This feeling of accomplishment is what keeps us going through tough times.
If you don't like what you do, why bother?
Click here to read more about entrepreneur motivation.
What are some of the benefits of an entrepreneurial mindset
Entrepreneurship offers many benefits. First, you can become independent. You no longer rely on others.
You will be able to work for yourself and follow your dreams. It also helps you build relationships with other entrepreneurs because you share similar challenges and interests.
You gain confidence. As an entrepreneur, you're always learning new things. This gives you the ability and flexibility to change quickly. Think outside the box to avoid getting stuck in a routine.
When we all start our businesses, we're no longer bound by the rules and regulations placed upon us by society. We have the freedom to decide what and how to live our lives.
We have two options: follow the crowd, or fight it. You have the power to be successful. We have the option to either fail or win.
The freedom you have is exhilarating. It comes with a fair amount of responsibility. Because once you step into this role, you're accountable for everything that happens within your business.
So if you want to succeed, you must learn to manage risk. Do not be afraid to try out new things. You will eventually achieve your goal if you are willing to learn from your mistakes.
When you start your journey, remember these important lessons.
Remember:
Entrepreneurship is a lifestyle choice.
If you own your own business, then you're the boss.
Be cautious about following the trends.
Not success is measured in money, but in freedom.
Your personal and professional lives must be balanced.
Set clear expectations.
Always be truthful with your team.
Do something about it if you want things to happen.
What are the five most important motivators for entrepreneurs?
Motivation is key to success. It is the key to success. In fact, it would be impossible to exist without it.
Motivational psychology is the study of how humans behave when motivated. When motivated, we do amazing things. It is also evident that our motivation is limited.
The five most important motivational factors are:
Autonomy is the freedom to choose
Mastery is the ability or capability to master certain skills
Purpose - the sense of purpose
Relatedness - the feeling of belonging
Reciprocity - the desire to give back
These motivators may be able to be applied to your company. In reality, however, each provides a slightly different perspective on why people act as they do.
An individual may seek autonomy to be able to choose his own path. Perhaps he seeks mastery in order to excel at his job.
So on. These are only a few examples of motivations. There are many more. But which ones are relevant to your particular situation? This is entirely up to you.
I would recommend writing down three words that describe your ideal job environment to help you determine this. Next, take these words and apply them in your current work environment.
If you struggle to come up with ideas, simply ask yourself why are you doing this. The answer will help you identify your goals.
Once you have a clear vision of your goals, you can start to see where you are right now. And that knowledge can help you determine whether or not you should make changes.
If you don't wish to change anything, then it's time to consider your options.
If you want to make changes, you need to think of ways to motivate you.
Which motivator will be most effective? It's difficult to say. Instead of focusing on one factor, try focusing on all five.
This will allow you to achieve your ultimate goal, becoming a successful entrepreneur.
Statistics
External Links
How To
Are You a TRUE Entrepreneur?
An entrepreneur is someone who creates value for others and himself. He is willing and able to take risks.

He doesn't wait around for someone else to give him an opportunity. He's a self-starter, a doer, a leader, and a winner.

A true entrepreneur knows how to make decisions quickly and effectively. He can see the problems clearly and then solves them creatively.

His view is that there is no distinction between business and life. Entrepreneurship to him isn't a job, it's a way to live.

True entrepreneurs never fear failing. Failure is an integral part of success. True entrepreneurs embrace change and thrive in pressure.

They are relentless in their pursuit of growth and achievement. They are passionate about what and how they do it because they create value.

They aren't only looking to build profitable companies but they also want to make their lives and those of their families successful.

The next time you feel lost or unmotivated about whether it is worth starting your own company, consider this question:

"Am I a true entrepreneur?" If the answer is yes, then you can take action. If you answered no, then perhaps it's time to rethink your career path.



Did you miss our previous article...
https://consumernewsnetwork.com/technology-news/advocate