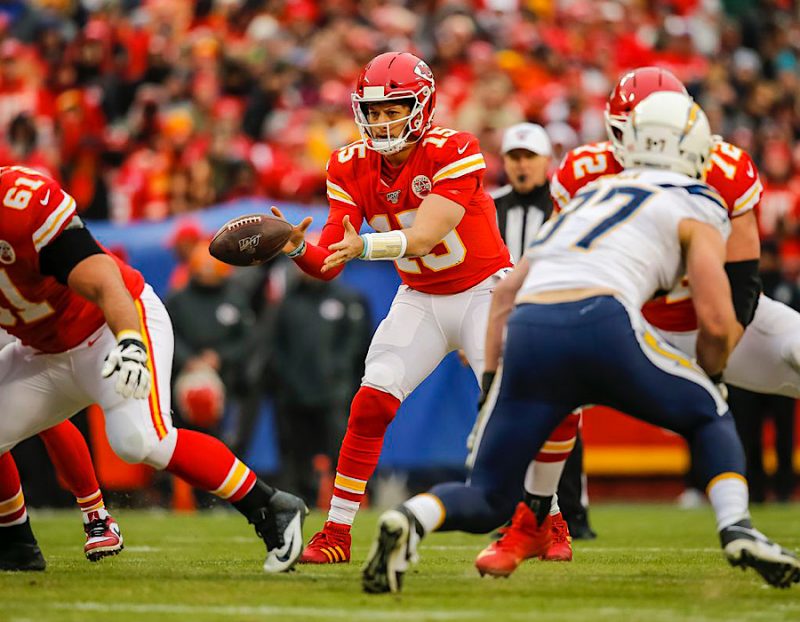 The first week of autumn brings with it the third week of the 2021 NFL season.  With it comes along some early season matchups that will help teams bolster their confidence and place in the standings, with other teams looking to hold on to a season that could be quickly spirally out of control.  Here now are my previews and predictions on the week three schedule in the NFL.
Carolina (2-0) at Houston (1-1):  Early returns out of Carolina is that Sam Darnold may not be as bad of a quarterback as the New York Jets made him. Part of Darnold's newfound success is credited to the Panthers getting back Christian McCaffery, who has returned to his pre-injury form (update: he is injured again) of being a defense killer and fantasy stud.  The quarterback drama in Houston took another twist this week when Tyrod Taylor pulled a hamstring on Sunday, knocking him out of the Texans' lineup for at least a month.  This, along with the continuing healthy benching of Deshaun Watson by the team put Houston in the position of starting David Mills, the rookie third-round pick out of Stanford.  While some were high on Mills before the NFL Draft, putting any rookie in the position to start their first game on a short week is a tough spot for any player.  That's why the betting line for this game has been soring since it opened at Carolina -4.5, reaching -7.5 by Tuesday.  Despite being on the road for this Thursday night game, the Panthers are the better team both physically and mentally and giving up the touchdown plus won't be a problem.  Take Carolina -7.5.
Arizona (2-0) at Jacksonville (0-2):  The Jaguars are, on paper, facing another mismatch of talent this week as the Cardinals come to town looking to stay unbeaten.  Arizona is averaging seven yards per offensive play, giving them 100 more yards passing and 40 more yards rushing per game over the first two weeks of the season when compared to Jacksonville.  The Cardinals' defense has been little shaky this year as they allowed Detroit to close a big lead in Week One and needed another Vikings PK to miss a field goal to win last week.  Nevertheless, no one in the NFL throws back wins because they lack style points, and in this game, the Jags offer little in the way of style or substance.  Arizona is a 7.5-point favorite and should be able to smother a Jacksonville squad that lacks playmakers around Trevor Lawrence and win this game by 10+ points.  Cards -7.5.
Atlanta (0-2) at NY Giants (0-2):  The oddsmakers and the public started jousting about this game from the moment the point spread was posted on Sunday night.  When the line opened, the Giants were a 2.5-point favorite, and the public loved Big Blue.  So much so, oddsmakers moved the line past the magically three-point barrier, making Atlanta a 3.5-point underdog, which is when 70% of the money coming in was on the Falcons.  Part of this was because, for a while, the Falcons were able to go nearly point for point with Tampa Bay last week, at least until QB Matt Ryan started throwing pick-six passes in the fourth quarter.  The Giants' offense is all about Daniel Jones, who still has a less than 100% Saquon Barkley in the backfield with him, and a weak offensive line protecting him, causing Big Blue to resort to trick plays to buy Jones some time.  The Falcons, of course are just a hot mess that needs to be completely dismantled, which won't happen until the albatross of Matt Ryan's contract permits it.  Until then, it will be a lot of hot and cold football for Dirty Bird fans, with Atlanta being competitive at times and outmatched others.  This will be one of those weeks they are in the game, so take the 3.5 points for a cover if not a W.
Baltimore (1-1) at Detroit (0-2):  These two teams are coming off primetime games with very different results.  This will be the visiting Ravens' first daytime game after opening in Las Vegas and hosting Kansas City under the lights.  The hosting Lions cost on gambler $736K this week after the player picked the winners of the first 15 games of Week Two but picked Detroit to win in Green Bay Monday night.  Baltimore has proven to be a running team in a passing league this year, with QB Lamar Jackson only throwing the ball enough to set up the read-option game.  Jackson still is unable to throw the ball in tight windows consistently, as showed by his redzone INT last week against KC.  Regardless, he is the best player on the field for this game, which is why the Ravens are an 8.5-point favorite with the public heavily invested in their success, probably making this a popular knockout pool pick.  Take Baltimore -8.5 to win and cover in this game.
Chicago (1-1) at Cleveland (1-1):  The news of this week surrounds the traveling Bears, who are expected to start rookie quarterback Justin Fields in place of an injured Andy Dalton this week.  Fields, who has been a change of pace player so far this season, makes his first start in the same state, Ohio, where he played for the Buckeyes.  Oddsmakers are not reacting in dramatic fashion to Fields taking over, at the betting line has only dropped a point since it opened at Cleveland -8.5; with the public still behind the Browns by a 3-to-2 ratio.  This game may come down to a time of possession battle, with each team running the ball well this year and averaging more time on the field with their offense than defense.  Cleveland will look to do to Chicago was the Rams did, beat them with the big play since the Browns also average over seven yards per play compared to the Bears 4.1 YPP.  Even with Dalton out there, this game would be a mismatch for the Bears, with Fields out there running a smaller portion of the playbook, Chicago's offense will need to put up 300 rushing yards to win this game, something they won't do.  Take the Browns 7.5 to win/cover.
Cincinnati (1-1) at Pittsburgh (1-1):  This early season AFC North game took on some importance last week after both the Bengals and Steelers lost.  Coming into this week people are unsure about the host as Pittsburgh was favored by 6.5-point early but have seen that line drop to 4.5-points.  This is due in large part to the Steelers being reliant on the passing game, leaving them unable to close out games on the ground, proven by their 114 combined rushing yards in two games.  Both of these teams see their defenses spend a lot of time on the field, so, for a more balanced offense like the Bengals have, maximizing every possession with points or flipping the field on the road will be important.  I thought in the preseason the Steelers' championship window was already closed, and even after their Week One win in Buffalo, I still don't believe the window is open again.  Cincy is the team of the future in the AFC North, and the future starts now.  Take the Bengals +4.5 to cover and, perhaps, steal a road win in the Steel City.
Indianapolis (0-2) at Tennessee (1-1):  Wish this AFC South matchup wasn't taking place in Week Three, however, with the Colts struggling to find wins this year, the hosting Titans have a chance to put them in a hole they may not be able to climb their way out of.  The public is reacting strongly to Tennessee's win in Seattle last week, taking the opening line from -3 to -5.5 in a matter of days; however, history tells us when it comes to divisional games, momentum doesn't last from week to week.  With the exception of RB Derrick Henry, these teams are very evenly matched, and with Henry posted two late touchdowns to help tie the game last week, the NFL might be on notice that the Titans' offense is back in gear.  What worries me is Indianapolis is desperate and playing a familiar foe, giving them a sense that things are under control his week despite being 0-2.  These teams are very evenly matched, making the 5.5-point spread too big to pass up for me.  So, I am taking the Colts and the points, and wouldn't be surprised if both teams are 1-2 by Sunday night.
LA Chargers (1-1) at Kansas City (1-1):  Andy Reid is back to being, well, Andy Reid after forgetting how to coach with a lead in Baltimore Sunday night and costing his team a win.  Sure, most people will blame the fumble that allowed the Ravens to run out the clock; but when you have a two-score lead and the offense that Reid and KC have, one more possession is all you should need to run down the clock far enough were you can't lose.  Playing just as badly, but in a different way, are the Chargers, who seem to be trying to gain more than 100 yards of offense on each possession by drawing penalties.  They wrapped up a gift win to the Cowboys last week in yellow cloth that looked like penalty flags and enter this week a 6.5-point underdog as they head to the Midwest.  With KC's choke job coming after LA's, the line has actually dropped from 7.5 points as people are worried that Patrick Mahomes is having a hard time staying motivated during the regular season and, like his head coach, is getting more conversative with a lead instead of going to for the knockout.  KC's defense will know what to expect from Chargers' QB Justin Herbert and won't be fooled too often at home this week; and KC's offense needs to prove not only that they can score, but that they can run out a clock with a lead.  Reid also knows the road to the Super Bowl means home playoff game, which means winning your division.  Taking KC and laying the 6.5 points in this game as the home team bounces back with an AFC West win.
New Orleans (1-1) at New England (1-1):  These two teams are looking to find their next great QB after their last one just left under different circumstances.  For the visiting Saints, the MVP trophy awarded to their QB Jameis Winston was revoked last week after he was outplayed by Sam Darnold and the Panthers' defense.  For the Patriots, Mac Jones did get is first win last week, albeit against the New York Jets, which in college would be like playing a bowl subdivision game.  Many pro bettors are staying clear of this game early on since they are both evenly matched on paper, a result of an inconsistent start to their respective seasons.  The oddsmakers are giving the Pats the default 3-point home favorite status, with the line unchanged since it opened; a sign of even amount of money coming in are both side of the line.  As much as I like Sean Payton as a head coach, Bill Belichick is still the Jedi Master, and at home against a QB like Winston who can be tricked into throwing INTs, there's only one choice here.  Taking New England -3.0 to win and cover.
Washington (1-1) at Buffalo (1-1):  Both of these teams are coming off their first wins of the season.  Washington knocked off the Giants two Thursdays ago with a last-second field goal, while Buffalo pitched the first shutout of the season against a Miami squad that lost QB Tua Tagovailoa.  Both oddsmakers and bettors don't appear too impressed with Washington's win since they opened at a 7-point road underdog, with bettors taking the line to 8.5-points very quickly.  This is stemming from the Washington offense struggling against Daniel Jones in Week Two and their grim prospects against Josh Allen, a much better version of Jones along with all the weapons the Bills' offense brings to the table.  Like most observers, it is hard to find a way to pick Washington in this game other than to say strange things are happening this season.  This week in Buffalo, however, chalk should hold.  Take the Bills -8.5 to win and cover for the second straight win of the year.
Miami (1-1) at Las Vegas (2-0):  The Dolphins' 2021 season took a hit last Sunday when Tua Tagovailoa was carted off the field with a ribcage injury that still have fans wondering how long the former Crimson Tide standout will be out of action.  Former Colts QB Jacoby Brissett will take over the Miami offense as the team heads to the desert to take on the Raiders this week.  This line is rising fast, already going up a field goal in 36 hours, with Las Vegas sitting as a 4-point favor on Tuesday as the AFC West co-leaders have been nothing short of interesting to watch over their first two wins of the season.  Derek Carr, for all his flaws, is a leader on the Raiders, and his crazy style of play fits the franchise's history and the personality of his head coach Jon Gruden despite how much the two drive each other crazy on game day.  Difficult to find a path to victory for the traveling fish in this game, so laying the 4-points and taking the Silver and Black is an easy choice.
NY Jets (0-2) at Denver (2-0):  Along with the Raiders, the other co-leaders of the AFC West are the Broncos, thanks to wins at the Giants and Jaguars.  In their first home game of the season, Denver is the largest favorite of the week as the NY Jets come to down with a rookie quarterback coming off a four-interception game at home vs. the Patriots.  This is why the Jets are a 10.5-point underdog in the Mile High city this week, that, along with the play of Teddy Bridgewater, their own quarterback who has been solid so far this year in leading the Broncos offense to two wins.  Denver's defense has helped the Broncos play with leads most of the season, and I expect the same in this game as the favorites control this contest for 60 minutes.  Broncos -10.5 for the win.
Seattle (1-1) at Minnesota (0-2):  The Seahawks are the only NFC West team with a loss after their bad defeat at the hands of Derrick Henry and the Tennessee Titans at home last week.  They look to bounce back against a team that are the kings of bad losses, the Vikings, who can't reply on place kickers to hit game winning field goals in the 21st century.  This game is setup for Russell Wilson to cook a lot in the passing game using his two strongest wide receivers Tyler Lockett and D.K. Metcalf against a young and sub-par Vikings secondary.  On the other side of the field, the Vikings defense should have more trouble moving the ball against a more talented and experienced Seahawks' defense, something that could spell blowout loss and an 0-3 start to the 2021 season in Minnesota.  The Mike Zimmer watch beings in earnest this week in Minnesota as Seattle wins and covers the fall two-point spread and wins going away by 14+ points.
Tampa Bay (2-0) at LA Rams (2-0):  Despite all efforts to change the rule, the Buccaneers will be forced to play some of their games on the road this season; with their first being against the Rams.  Each of these teams are proving to be offensive juggernauts, averaging over 30 points per game with over 370 yards of total offense over the first two weeks.  Yet, while QBs Tom Brady and Matthew Stafford are stealing the headlines, it is the defensive units of those these teams who have played complementary football so far in 2021, allowing the marquee players on offense to shine.  Brady still seems to be more beloved with bettors has they have turned the Bucs into a one-point favorite after this game opened with the Rams as a 2.5-point home favorite; a sign Tampa Bay is still the team to beat in the NFL, with no one expected to do so in the minds of some this year.  This will be one of those games that proves stats tell part of the story, but not all of it.  The stat that will determine who wins and loses this game is sacks; but any defense can rack up sacks when they are ahead by a lot or keep an offense in 2nd and 3rd and long.  What I want to see in order to take the Rams seriously is some sacks of Tom Brady when this game is close, even as early as the second and third quarters.  Otherwise, they will prove to be a paper tight who can't be trusted to win games without first being put ahead by their offense.  Taking the Rams +1 to prove me right by winning a game they would have excuses for if they loss, making them a real title contender.
Green Bay (1-1) at San Francisco (2-0):  Sunday night sees another primetime appearance from Aaron Rodgers and the Packers at they return to Northern California to take on the 49ers.  In 2019 the Packers only lost four games, and two of them were to the 49ers, who went on to lose in the Super Bowl to Kansas City.  This year, in what could be his last year in Green Bay, Rodgers returns to take on Jimmy Garoppolo and a franchise that also believes they are Super Bowl contenders this season.  The oddsmakers can only muster up enough courage to favor the 49ers by a field goal in their opening line, with bettors moving it another half-point up.  After Monday night's game by the Packers, money is coming in for Green Bay by a 4-to-1 ratio, a sign that the public always reacts to what they see, and they still love the (potential) future host of "Jeopardy!"  The 49ers are a balance offensive team, posting 250 passing and 125 rushing yards per game so far this year, a tribute to the late Bill Walsh, who always said a perfect game was 250/150 pass to run.  As a huge Packers fans, I am tempted to take the 3.5 points, but Levi's Stadium has been a house of horrors for Green Bay, and I think the 49ers, unlike the Lions, will be ready for everything the Packers throw at them this week.  Taking San Francisco to win and cover the 3.5 points with a win.
Philadelphia (1-1) at Dallas (1-1):  Three games on three different networks for the Cowboys, who this week host Monday Night Football in this NFC East showdown.  Early on Sunday, the Eagles were shut down by the 49ers at home, while later in the day, the Cowboys benefited from a young Chargers team who couldn't get out of their own way and play well, helping Dallas steal a road win.  Oddsmakers and bettors agree about this game as the hosting Cowboys opened as a 3.5-point favorite, with those laying down the green are betting Dallas to string together two straight wins and have moved the line up to four.  Talentwise, the Cowboys are the better team, they just don't always know how to show it on a week-to-week basis; making them one of the most annoying and difficult teams to bet week to week.  I still don't think the winner of the NFC East can go far in the postseason; however, for this week Dallas should be able to hold home field and win this divisional matchup in primetime.  Taking Dallas to win and cover the four-points in a lackluster game to end the third week of the 2021 NFL season. 
---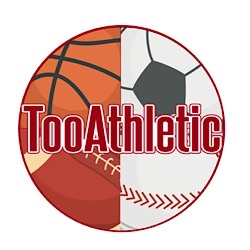 About TooAthletic
TooAthletic Takes is the News division of TooAthletic. Launched in 2019, TooAthletic Takes is a source for all your sports takes. TooAthletic Takes will make you laugh, cry, get mad, and even call us "idiots." We strive to give our readers another viewpoint on any sports situation, and we look forward to disagreements with the hopes that it leads to healthy discussions and debates.

TooAthletic Takes aspires to be the #1 source for all sports takes, and become a leader in sports media.

Categories

"What If" Takes

Boxing Takes

Dumb Sports Takes

Either/Or Takes

ESPN Takes

Fantasy Football Takes

Fox Sports Takes

Funny Sports Highlights

Funny Sports Takes

High School Highlights

Lists

Memes & GIFs

MLB Takes

NBA Highlights

NBA Takes

NCAA Sports Highlights

NCAA Takes

NFL Highlights

NFL Takes

NHL Takes

Predictions

Question Takes

Racing Takes

Rafael's NFL Betting Picks

Sports Gambling Takes

Sports Movie Reviews

Sports News

Sports Quotes

Survivor Pool Picks

TooAthletic Takes

UFC Takes

Voting

Worried/Not Worried About Takes

XFL Takes

NFL Week Three Previews and Predictions | TooAthletic.com

The post NFL Week Three Previews and Predictions appeared first on TOOATHLETIC TAKES.

-------------------------------------

By: Rafael Thomas
Title: NFL Week Three Previews and Predictions
Sourced From: tooathletic.com/nfl-week-three-previews-and-predictions/
Published Date: Sun, 26 Sep 2021 15:57:52 +0000



Did you miss our previous article...
https://consumernewsnetwork.com/pro-sports/whoopi-goldberg-slammed-lebron-james-for-declaring-that-it-was-not-my-job-to-endorse-the-covid-vaccine