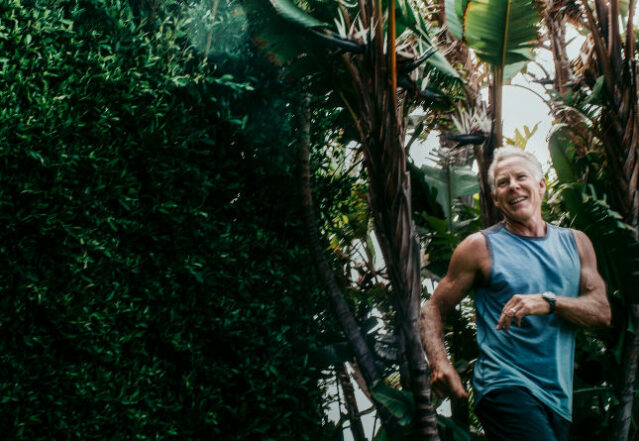 Research of the Week
Each additional hour spent outdoors improves circadian health, mood, neuroticism, and almost everything.
An oregano oil molecule shows promise against COVID.
Hold off on retirement and see your cognitive skills persist.
Kids need trees.
A seed oil-based ketogenic diet is bad for brain volume in young mice.
New Primal Blueprint Podcasts
Episode 519: Barbara Diaz De Leon: Host Elle Russ chats with Barbara Diaz De Leon, a Primal Health Coach who's passionate about helping women transform their lives as she did hers.
Episode 520: Alicia Luciani: Host Elle Russ chats with Alicia Luciani, a functional health coach who made it back from total and complete burnout and now shows people how to do the same.
Health Coach Radio: Tina McDermott wants you to take control of your life.
Health Coach Radio: Dr. Serena Sterling shows how the body doesn't lie.
Media, Schmedia
Imagine the marrow.
Interesting Blog Posts
The benefit of uncertainty.
Simplest thing you can do to improve COVID (and all health) outcomes: control blood sugar.
Social Notes
Tucker gets it.
Embrace novelty.
Everything Else
Some ants have jaws infused with zinc and manganese for extra-strong bites.
Stuff just gets older and older.
Things I'm Up to and Interested In
It doesn't take much: Simply being able to see nature through the window improves health.
I love a comeback: Is the carbohydrate insulin theory of obesity actually dead?
Underrated ape: Gibbons.
Interesting podcast: Peter from Hyperlipid on Peak Human discussing whether doctors are giving the absolute worst advice to their patents.
Interesting video: Does dietary mismatch affect us via sleep?
Question I'm Asking
Do you think we should bring back the mammoth? What other animals would you want to bring back?
Recipe Corner
Chicken nuggets you don't have to feel guilty about.
Sirloin is an underrated cut of meat.
Time Capsule
One year ago (Sep 11 – Sep 17)
The Pandemic's Toll on Mental Health and Relationships: What Can We Learn?— Well, what?
Why We Should All Be Eating Organ Meats— Why we should.
Comment of the Week
"Interesting that researchers were able to find volunteers for the rectal oxygen delivery study. I guess these brave souls were not afraid of being the butt of their family and friends jokes … and embraced the opportunity as a means to an end.

Animal traits or parts … keeping with the fish theme, having gills so that you could breathe underwater for long periods of time might be cool. The animals I admire most are the large cats (cougars, panthers, leopards etc.), so powerful, graceful, nimble and fast."

-Very progressive of you, PaleoProgressive.
The post New and Noteworthy: What I Read This Week—Edition 146 appeared first on Mark's Daily Apple.
------------------------------------
By: Mark Sisson
Title: New and Noteworthy: What I Read This Week—Edition 146
Sourced From: www.marksdailyapple.com/new-and-noteworthy-146/
Published Date: Fri, 17 Sep 2021 19:06:31 +0000