According to the recently appointed Commander Gerardo Serna Melchor, a new security plan is being developed to be implemented throughout the state.
He claims that the Secretary of National Defense has helped reduced violence and crime in Quintana Roo. In this sense, he said, a plan will be developed in collaboration with members of the state and municipal security services.
"We have instructions from the General Secretary of Defense to join the effort in the fight against insecurity, to join the security strategy for peace in Quintana Roo. The most important thing is to reduce the chain of homicides that are generated by the existence of drug dealing points to reduce violence in Quintana Roo," he said.
Serna promised to eliminate these incidents and improve the security of Quintana Roo with the help of his experienced team.
"There is a lot of work to be done. We have a good team and we have to contribute to moving the issue forward," he added.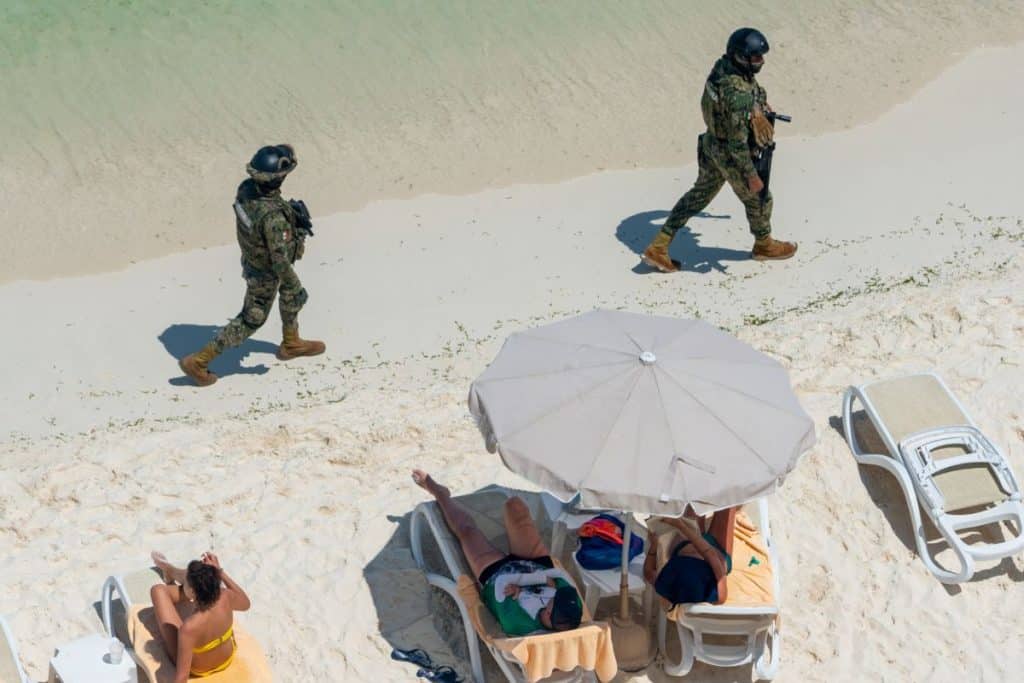 The new command of the 34th Military Zone was confirmed Wednesday by the head of the Government Secretariat. The ceremony to appoint Gerardo Serna Melchor as the new commander of the 34th Military Zone was presided over by the diplomat Brigadier General of the General Staff (DEM)..

Representing Governor Mara Lezama Espinosa, Secretary of Government Cristina Torres Gómez was present at the ceremony held at the Civic Plaza of the 7th Motorized Cavalry Regiment.

Cristina Torres conveyed her best wishes to Héctor Jiménez Aldana, the outgoing DEM Brigadier General, and Gerardo Serna Melchor, the new Commander of the 34th Military Zone.

The new commander of the 34th Military Zone is an expert in national security issues, port and airport security, and fighting crime and drug trafficking. He was already commander of the 3rd Military Zone in Baja California Sur and military attaché at the Mexican Embassy in Cuba.

The post Mexican Officials Plan To Implement A New Plan To Increase Safety In Cancun Area appeared first on Traveling Lifestyle.

------------------------------------------

By: Viktor Vincej
Title: Mexican Officials Plan To Implement A New Plan To Increase Safety In Cancun Area
Sourced From: www.travelinglifestyle.net/mexican-officials-plan-to-implement-a-new-plan-to-increase-safety-in-cancun-area/
Published Date: Fri, 22 Sep 2023 16:47:17 +0000



Did you miss our previous article...
https://consumernewsnetwork.com/travel-news/discover-the-wonders-of-this-mountain-and-wildlife-paradise