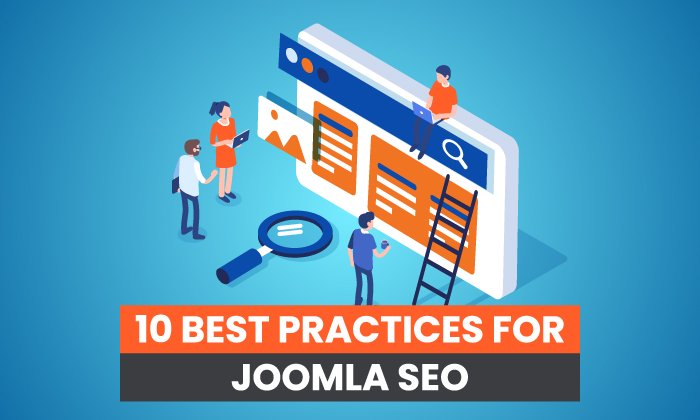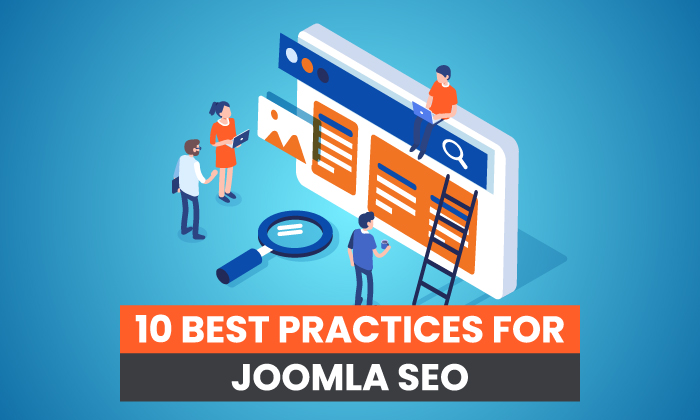 Getting your business active online has never been more critical.
Yes, even if you're a brick-and-mortar brand, you need an online presence. Research shows that 87 percent of shoppers start their product search through digital channels—and missing out on prospective leads is a loss for any business.
While looking around for a content management system (CMS) to help improve the traffic to your website, you've probably come across Joomla. Although SEO and marketing professionals like me wouldn't recommend it (especially when there's a slew of other content management systems that do a better job), Joomla still has a massive user base with about 2 million websites (giving it about 3 percent market share).
This makes it one of the most popular WordPress alternatives, and that's why it's important to look at some Joomla SEO best practices.
What Is Joomla?
Joomla (also stylized as Joomla!) is a self-hosted, open-source, CMS that was founded way back in 2005. It's a free platform you can use to build websites and applications of any kind. While there are many CMS platforms available, most Joomla users prefer it for its simplicity and ease of use.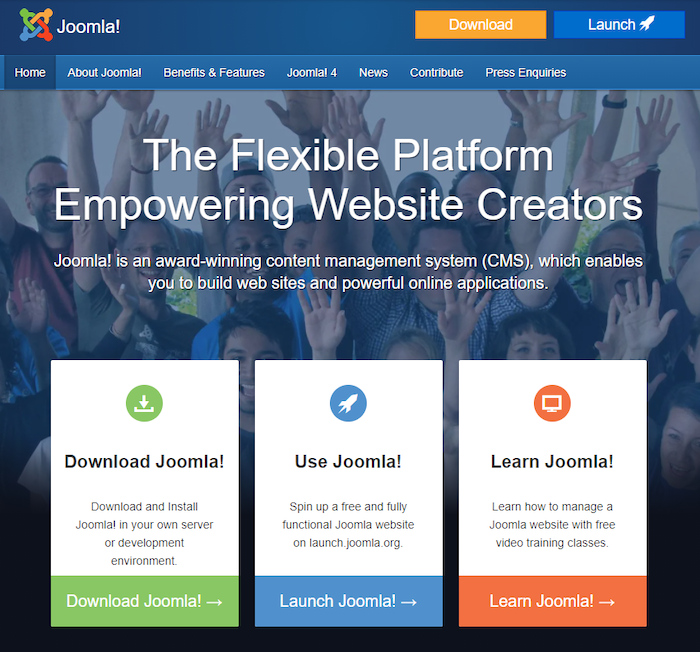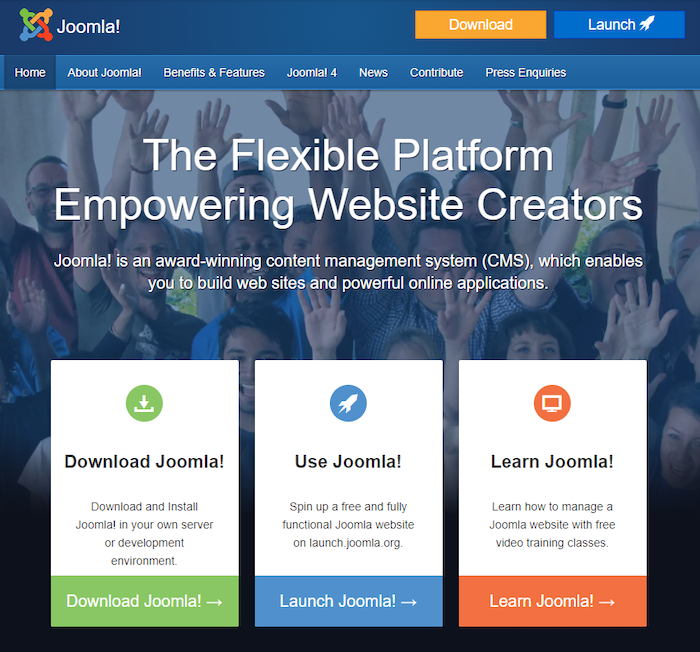 Pros and Cons of Joomla
Before we dive into Joomla SEO, let's quickly look at some of the pros and cons that the platform provides.
Advantages of Using Joomla
Despite its shrinking market share, Joomla still has some notable advantages that make for a good CMS. Here are a few:
Advanced user management: Right out of the box, Joomla offers one of the best systems for user access controls and user management.
Flexibility: Joomla's components and modules give you a bit more flexibility for displaying different content types, even those that are non-standard. This also adds to its versatility as you can build different types of sites within the platform.
Multilingual support: Most CMS on the market require the use of third-party plug-ins for multilingual support. Joomla has "going the extra mile" built-in to the core.
Disadvantages of Using Joomla
While Joomla has a lot going for it, its cons can be something of a letdown. Here are some disadvantages you should expect from the platform:
Non-user-friendly: If you're new to Joomla, it may take a bit of a learning curve to master the platform as the user interface (UI) is not user-friendly.
Poor SEO capabilities: When it comes to out-of-the-box SEO capabilities, Joomla has been lagging behind for years.
More developer-focused: While it's easy to use for simple or even moderately sized website builds, things can get complicated if you want to build a complex site. In fact, it's virtually impossible without a bit of developer help.
Extension compatibility issues: One of Joomla's biggest cons is that it updates more frequently than most developers can keep up with. This causes compatibility issues with extensions, which could lead to some aspects of your website not functioning.
Now that you know what Joomla is and what to expect in terms of pros and cons, let's get to the business of the day—how to make the most of Joomla SEO.
10 Best Practices for Joomla SEO
With such disadvantages stacked against you, improving your Joomla SEO results can be difficult. However, with these 10 best practices you can skip some of the complications and optimize your website platform to reach more users.
1. Always Use the Latest Version and Extensions
One of the most important aspects of Joomla SEO is to always ensure you're always using the latest version of the platform. Doing so helps keep the built-in SEO tools and features you're using updated. Similarly, all extensions need to be up-to-date. This keeps your website functioning as intended, resulting in a positive user experience (UX) for your website visitors.
2. Use Security Extensions
Using the latest software helps improve site security, which is one of the ranking signals search engines use to determine where they show your content.
Additionally, website security has never been more critical than it is today. With technology advancing so fast, unscrupulous agents are also capitalizing on weaknesses and finding new ways of compromising data. Security has become another essential ranking factor, making it more important than ever to stop clicking "remind me next time" and actually update systems when new versions are released.
In fact, cybersecurity has become so important to Google's Algorithm that websites with dodgy security are actually penalized—all in the interest of protecting users. When users click on your link, they'll be notified that your website might not be safe to visit, resulting in high bounce rates and your rankings tanking.
To ensure your website security is up to scratch, you should consider using Joomla security extensions. While Joomla comes with good security as a standard, beefing up your data protection goes a long way in ensuring your website is deemed trustworthy by both search engines and users.
3. Configure Joomla's SEO Settings
Another essential factor to consider when doing Joomla SEO, especially for a new site is to actively configure Joomla's global SEO settings.
This may seem like a long and tedious process as there are many little tweaks you'll have to make, but the end results are certainly worth the effort. Some of the tweaks you need to make include:
Cleaning Up Your Links
Easy-to-read, short, and clean URLs are another ranking factor that search engines use. Default links in Joomla are messy and confusing. Clean them up by enabling search engine-friendly URLs (SEF URLs), removing the URL ID, and URL rewriting. This will allow you to clean up your URLs and remove the index.php at the end of your links.
Enabling Gzip Compression
Gzip compression works like a zip application. It asks your server to compress your website files before sending them to the receiver. As a result, your website will load faster. This is important as search engines favor sites that load fast.
These simple adjustments to your default configurations will help set your website up for some SEO victories. Take the time to do them.
4. Conduct Proper Keyword Research
Keyword research plays an integral role in any SEO strategy. It's no different for Joomla SEO. Use a keyword research tool like Ubersuggest to find keywords your target audience uses to search for your product or service.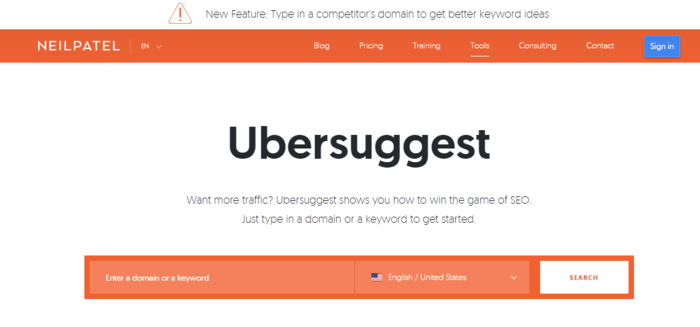 Once you've found them, start using them strategically by placing them in your content. The most prominent places to feature your keywords include:
headlines
subheadings
content
metadata
Using the results of your keyword research, create SEO-optimized content that will help you rank high on the search engine results pages (SERPs).
5. Prioritize Google's Page Experience
One of the main ranking factors Google uses to rank websites is page experience. That's why you should keep it at the top of your mind as you design your Joomla SEO strategy.
What's page experience?
Well, page experience refers to a set of signals Google uses to measure how visitors to your website enjoy interacting with your website (or not). As Google wants the best for its users, websites that offer a better page experience are ranked higher. A few factors that impact page experience include:
As you design your Joomla website and create content for it, be sure to keep in mind that you're not just delivering content. You're also delivering experiences.
6. Have a Robust Linking Strategy
Links play a huge role in helping your website rank. In fact, they're in the top three ranking factors Google uses.
That's why you must have a robust linking strategy to boost your Joomla website.
Three types of links to pay attention to as you map the course for your linking strategy include:
Backlinks: These are links from other sites to yours and act as a vote of confidence from independent parties.
Internal links: Linking internally helps search engines better understand your website. It also helps pass "link juice" from high authority pages to those that need a lift. Be strategic in your internal linking by only linking pages that are related. An easy way to do this in Joomla is by leveraging the "categories" feature.
Outbound links: Outbound links are essential as they strengthen topical signals and help search engines get better context about your content. They also help you gain your readers' trust.
The type of links you build and how you build them plays a huge role in how your website will rank. Make sure to carefully plan how you're going to utilize links on your site.
7. Implement Structure Data
Structured data is a type of code used to help search engines understand your website better. By using schema markup, you can help search engines understand what the raw data on your website means. The better search engines understand your website, the better they can match your content to searches made by users.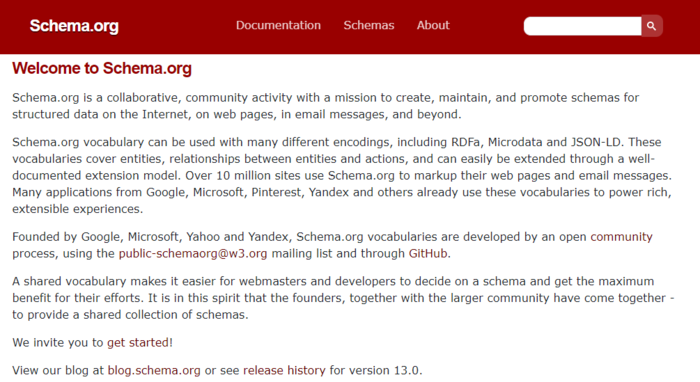 Besides making it easier for search engines to understand your website better, structured data also enables rich snippets (search results with a bit more information). As well as revealing extra details about your content on Google's search pages, rich snippets are interactive. This helps increase the CTR on your posts, leading to high engagement rates which act as a sign that your content is valuable.
The result?
You guessed it—better rankings.
While the impact of structured data and rich snippets on SEO may be indirect, don't overlook the power of structured data and rich snippets in boosting your Joomla SEO.
8. Nail Your Local SEO
If you're a location-based business that's built an online presence on Joomla, you should include local SEO in your strategy. A couple of ways to do that include:
Using location-based keywords: Use location-based keywords in your content and metadata to show both search engines and users where you're located.
Register on Google My Business (GMB): Directories like GMB and other business directories are another great way to help you show up for local searches, complemented by a map of your location.
Optimize for voice search: Most location-specific searches are conducted using voice search. Optimizing for it makes you rank higher for local searches.
9. Create a Sitemap
Sitemaps are another easy addition to your Joomla SEO strategy that can help boost your rankings. Simply put, a sitemap is a file that provides search engines with critical information about your web pages how they relate to each other. A sitemap acts like your website's blueprint and helps search engines find, crawl, and index your web pages.
What does this have to do with your Joomla SEO?
For one, sitemaps help search engines understand if your content is relevant to a search query. They also help provide a good user experience—two factors that search engines consider when ranking websites and web pages.
Don't worry about the technicalities of creating a sitemap. You can simply use a sitemap generator to comb through your website and automatically create one. Once you've done so, submit your sitemap to Google Search Console so "search engine spiders" can fetch and crawl it.
10. Always Keep an Eye on Your SEO Performance
Regularly conduct SEO audits to keep track of your SEO performance and learn which aspects of your strategy need improving. Leverage tools like Google Analytics, SEO Analyzer, Ahrefs, and other SEO tools to monitor your website. However, remember that SEO is a long game, and don't expect overnight changes just because you've made some tweaks to your website.
Joomla SEO Frequently Asked Questions

What is Joomla Good For?
Joomla is a useful CMS for all types of websites including blogs, e-commerce stores, and corporate websites.
Is Jooma Good for Beginners?
For basic websites, Joomla is a great platform for beginners. However, if you want to use it for complex sites, make sure you have some web development skills or a good web developer to help you.
Is Joomla Completely Free?
Being an open-source platform, Joomla is completely free to use.
Is Joomla Better Than WordPress?
While Joomla has some qualities that beat WordPress (like flexibility), considering all features, WordPress is the clear winner. It outperforms Joomla when it comes to essential aspects of building and running a successful website. Some examples include SEO, customization possibilities, and content management capabilities.
Joomla SEO Conclusion
The world of SEO is constantly changing and you must do your best to keep up. That's why you must always be on your toes and ensure you're always up to speed when it comes to Joomla SEO. Failure to do so could result in poor rankings which, ultimately, will lead to a loss of business. If you need those leads to keep coming in, make sure you're following the SEO tips outlined above.
Are you running a Joomla website?
Kindly share your Joomla SEO experience below.